By NICOLE PELLETIERE September 22, 2016 3:55 PM Good Morning America
One 9-year-old and her puppy best friend will both receive new prosthetic limbs, after their shared distinction brought them together.
"Averie immediately fell in love with her," mom Kimberly Mitchell of Hugo, Oklahoma told ABC News. "She said, 'Mom, Hattie's just like me.' That pretty much sealed the deal. She bonded with her. I knew I couldn't say no."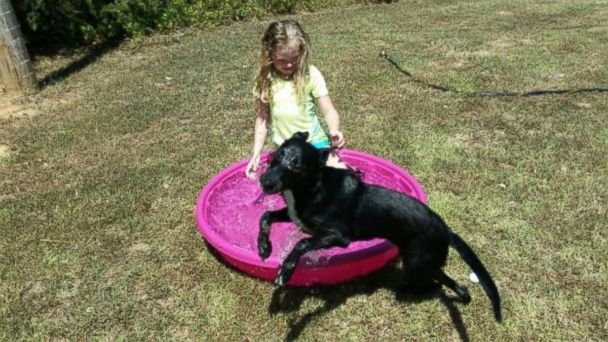 Averie Mitchell was born with a condition called pseudarthrosis of the tibia. At age two, her parents opted for amputation, so that she could grow up with a prosthetic. And although her daughter has lived with a prosthetic most of her life, Mitchell said she never lets it slow her down.
"She's in gymnastics competing level 4 this year and she's just still growing strong," she added.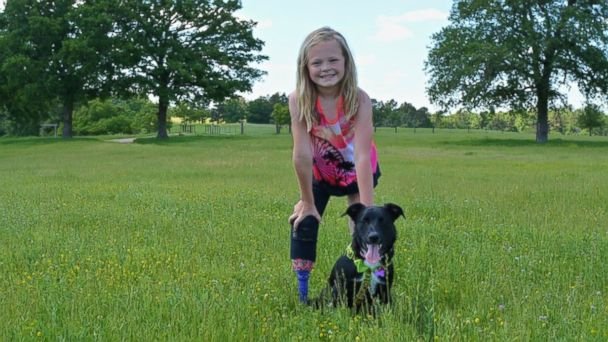 Averie and her puppy Hattie Mae met in February during one of Averie's appointments at Celerity Prosthetics in Oklahoma City to be casted for a prosthetic socket.
Like Averie, Hattie was at Celerity because she's missing her right [back] leg. The company also works with animals who are in need of prosthetics.
"At that appointment, there was a foster mom there with Hattie," Mitchell said. "Hattie was a puppy and she was also missing her right back leg. While Averie was getting casted, Hattie laid her head on Averie's lap and sat there with her."
After a long talk, the Mitchell family decided to adopt Hattie in May from The Underdogs Rescue in Oklahoma City.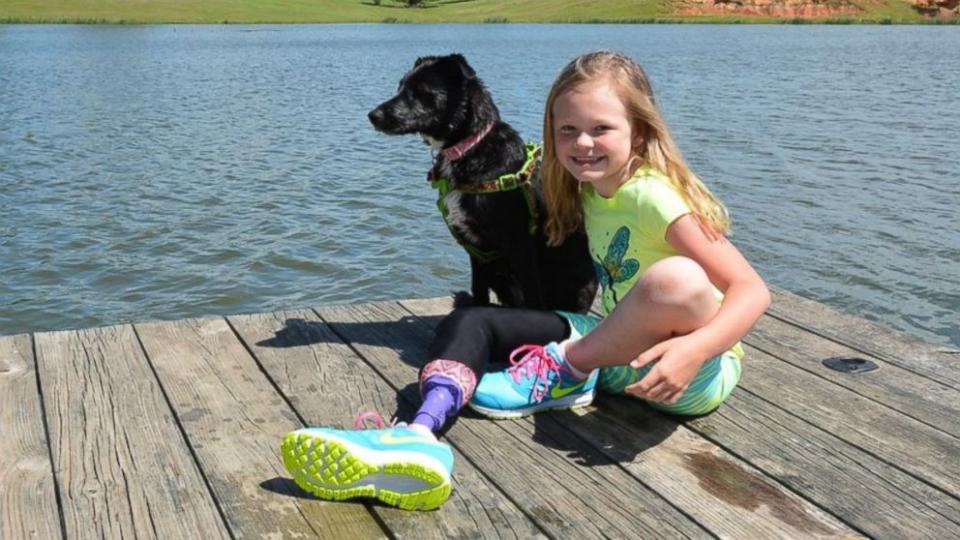 "It's a match made in heaven, that's all I can say," said Meike Parker, founder of The Underdogs Rescue. "Since our name is The Underdogs, we usually take in the ones that no one else wants. In Hattie Mae's case, the physical ailment never stopped her from being the dog that she is, a happy puppy, a social butterfly."
Averie's new prosthetic will be ready in the coming days. Hattie's is currently being built.